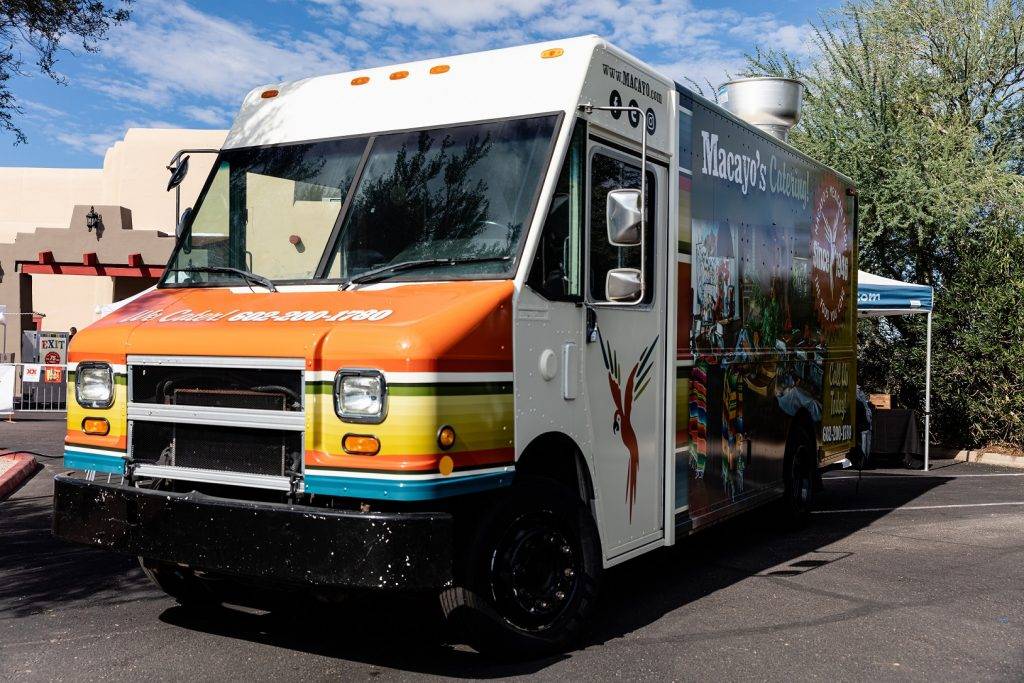 MACAYO'S FOOD TRUCK, Traveling Across the Valley!
We are so excited to announce our very own Food Truck debuted at the 50th Annual Barrett Jackson event in January 2022!
This new vehicle allows us to truly bring our Macayo flavors to events and festivals around the valley. Even more exciting, guests will be able to reserve it for private parties, corporate events and more!

FIND THE FOOD TRUCK
There will be many places you might spot our Food Truck!

Local Events & Festivals
Guests will enjoy our full Food Truck Menu (click for menu)
Have an event you want to see us at? Email catering@macayo.com

Community Donations
We are proud to be able to give back where we can
Our team is excited to use our Food Truck to deliver donations to different community organizations all throughout the year

Private Guest Events
Guests will also be able to reserve our Food Truck for their own event
Full Food Truck Menu available or customized menus can be created with our Catering Team
Food Truck Minimums, based on distance of event from Food Truck home base in Tempe
– 5 Miles of Less, $300
– 6-15 Miles, $400
– 16-30 Miles, $550
– 31+ Miles, $700+
*Special Menus and/or Promotional Items may be created or offered for any type of event.